Spring Concert
Tuesday, May 16, 2023, 7:30 PM
Wesley Hall, Trinity United Methodist Church
607 Airport Road, Huntsville, AL 35802
The Huntsville Concert Band presents our Spring Concert. Music will include works by Giacomo Meyerbeer, Kenneth Alford, Percy Grainger, Lennon and McCartney, and the Sherman Brothers.
No tickets are required, but donations are gratefully accepted.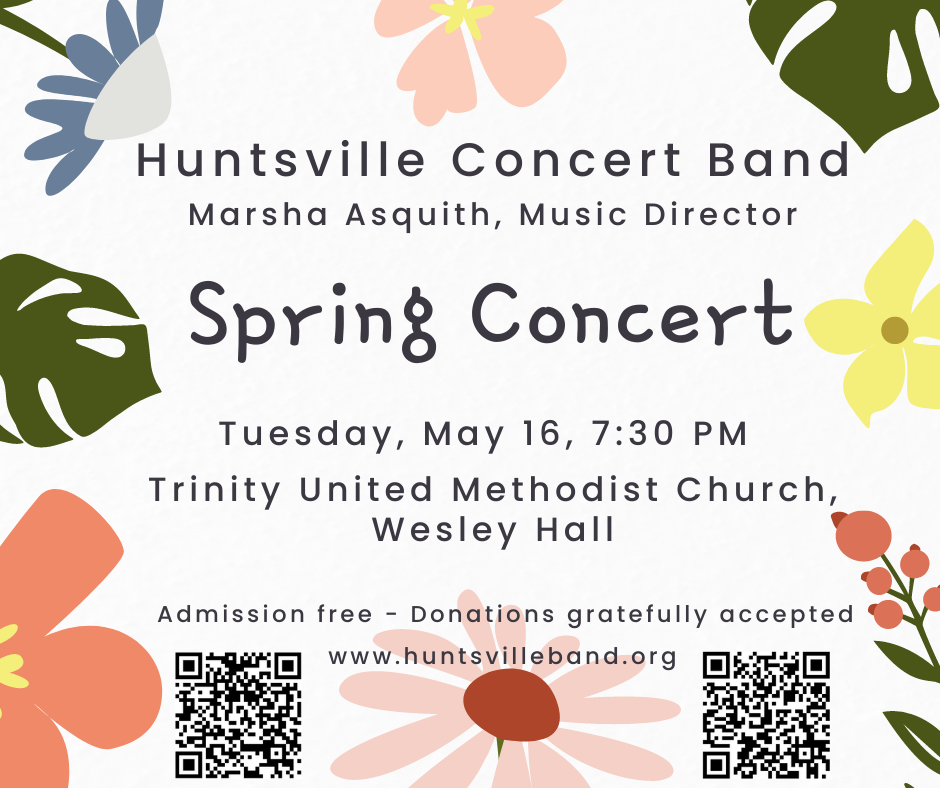 Memorial Day
Monday, May 29, 2023, 10:30 AM
Huntsville-Madison County Veterans Memorial
200 Monroe St NW, Huntsville, AL 35801
The Huntsville Concert Band is honored to be able to participate in the City's annual tribute to members of the US military who have made the ultimate sacrifice for this country.
We will play musical selections before the ceremony begins at 11:00 AM.